The Digital PR Conference for Forward-Thinking Communicators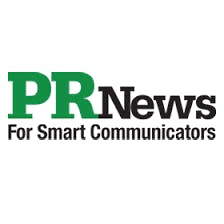 The Digital PR Conference for Forward-Thinking Communicators
Thursday, April 18 | Grand Hyatt, NYC
Join us on April 18 in New York when we zero in on the Big 3 social media platforms: Facebook, Twitter and Pinterest. We'll show you how you can make the most of your time and resources to unleash the power of these networks and take your digital PR efforts to new heights.The goal: To make you the Facebook, Twitter and Pinterest expert in your organization and take your brand to new heights.
Facebook and Twitter are the essential social networks for communicators seeking to actively take part in ongoing conversations about their brands, and Pinterest has captured the imagination and tapped into the creativity of millions of consumers. The power of Pinterest has also influenced Facebook and Twitter, which now offer visual options like Instagram and Vine.
Don't miss your opportunity to attend this information-packed day of interactive learning and networking. Join your fellow communicators in New York City and become part of the community of social media leaders.